This article will explore the pros and cons of full-time vanlife, as well as provide tips and advice for those looking to make the transition to a van lifestyle. The article will discuss the various challenges and benefits of living in a van and offer advice on how to prepare for a lifestyle change, including budgeting, van selection, and travel planning.
Vanlife has become a popular lifestyle choice for those seeking adventure, freedom, and simplicity. However, living in a van full-time is not without its challenges. It requires a significant lifestyle change and a willingness to embrace a minimalist lifestyle. In this article, we will explore the pros and cons of full-time vanlife and provide tips and advice for making the transition.
The Pros of Full-Time Vanlife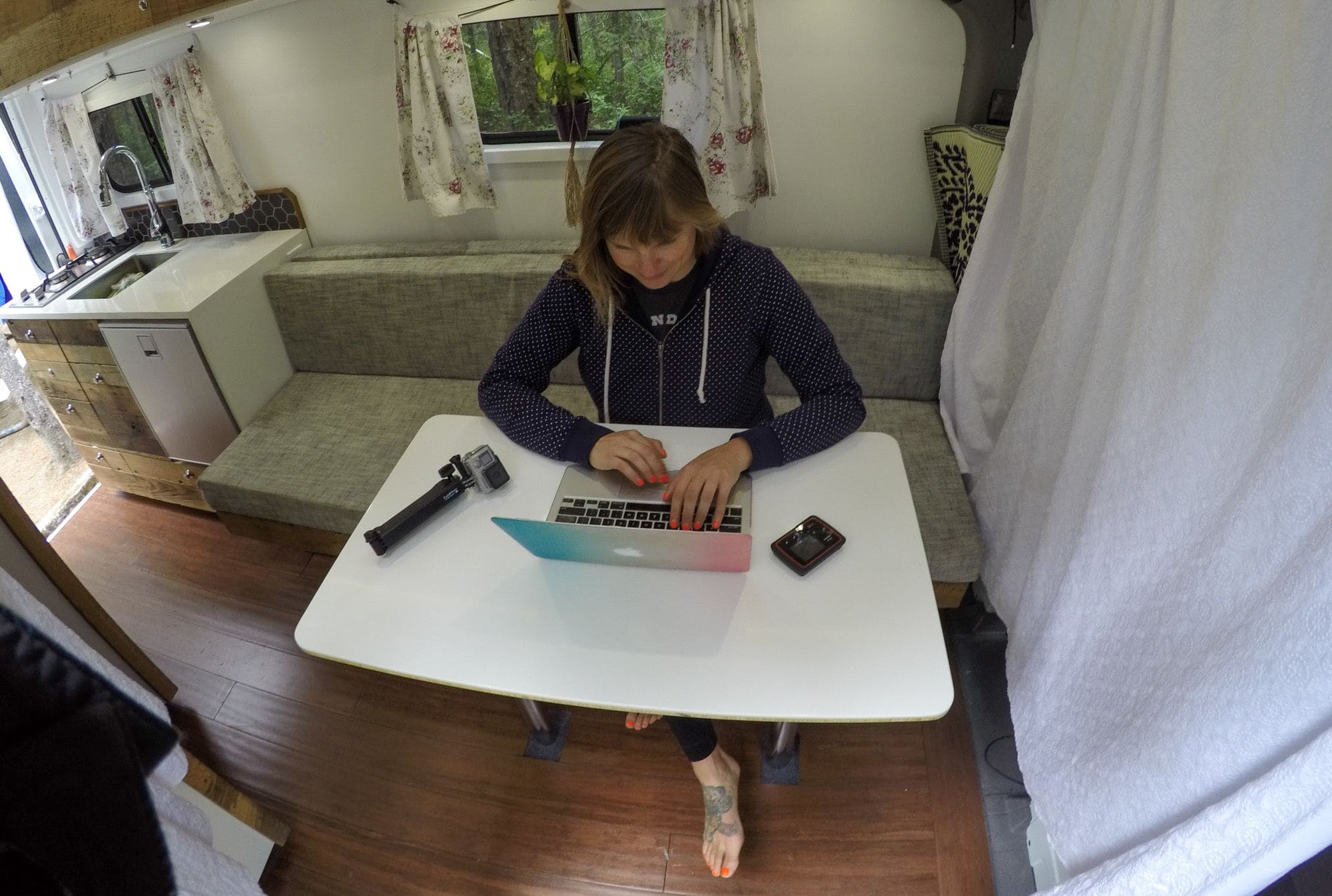 Freedom and Flexibility: One of the main advantages of vanlife is the freedom and flexibility it offers. Living in a van allows you to travel wherever and whenever you want, without the constraints of a traditional home or job.
Minimalist Lifestyle: Living in a van requires you to simplify your life and reduce your possessions to the essentials. This can be liberating, allowing you to focus on experiences rather than material possessions.
Closer to Nature: Vanlife enables you to get closer to nature and experience the great outdoors. You can park your van in stunning locations and wake up to breathtaking views each morning.
Cost-Effective: Vanlife can be a cost-effective way of living, especially if you are traveling full-time. You can save on rent, utilities, and other expenses associated with a traditional home.
Community: Vanlife has a strong community of like-minded individuals who share a passion for adventure and living life on the road. This sense of community can be a valuable resource for information and support.
The Cons of Full-Time Vanlife
Limited Space: Living in a van means living in a small space, which can be a challenge, especially for those used to a larger living space.
Limited Amenities: A van does not offer the same amenities as a traditional home, such as a full kitchen, bathroom, or shower. This can make daily routines more challenging.
Maintenance and Repairs: A van requires regular maintenance and repairs, which can be costly and time-consuming.
Privacy and Security: Living in a van can compromise your privacy and security, especially when parking in public areas.
Weather and Climate: Depending on where you travel, you may encounter extreme weather conditions, such as intense heat or cold, which can make van life more challenging.
Tips for Making the Transition
Research and Plan: Before making the transition to vanlife, it is important to research and plan as much as possible. This includes choosing the right van, setting a budget, and planning your travel itinerary.
Embrace Minimalism: Living in a van requires you to embrace a minimalist lifestyle. This means reducing your possessions to the essentials and being willing to live with less.
Create a Routine: Living in a van can be a chaotic experience, which is why it is important to establish a daily routine. This can help you stay organized and focused.
Stay Connected: Living in a van can be isolating, which is why it is important to stay connected with family and friends. This can be done through social media, phone calls, or video chats.
Find a Community: As mentioned earlier, vanlife has a strong community of like-minded individuals. Joining this community can provide valuable resources and support.
Stay Flexible: Living in a van requires you to stay flexible and adapt to changing circumstances. This means being willing to change your plans and adjust to unforeseen challenges.
Another potential con of full-time vanlife is the lack of space. While the minimalist lifestyle can be liberating, it can also be limiting. With only a small amount of storage, it can be difficult to bring all the comforts of home on the road. Additionally, if you're traveling with a partner or family, space can quickly become cramped.
However, there are ways to mitigate this issue. Many vanlifers opt for more spacious vans, such as Sprinter or Transit vans, or even larger RVs. Others choose to incorporate space-saving solutions into their van, such as fold-out furniture, storage systems, and vertical storage options.
Making the Transition to Full-Time Vanlife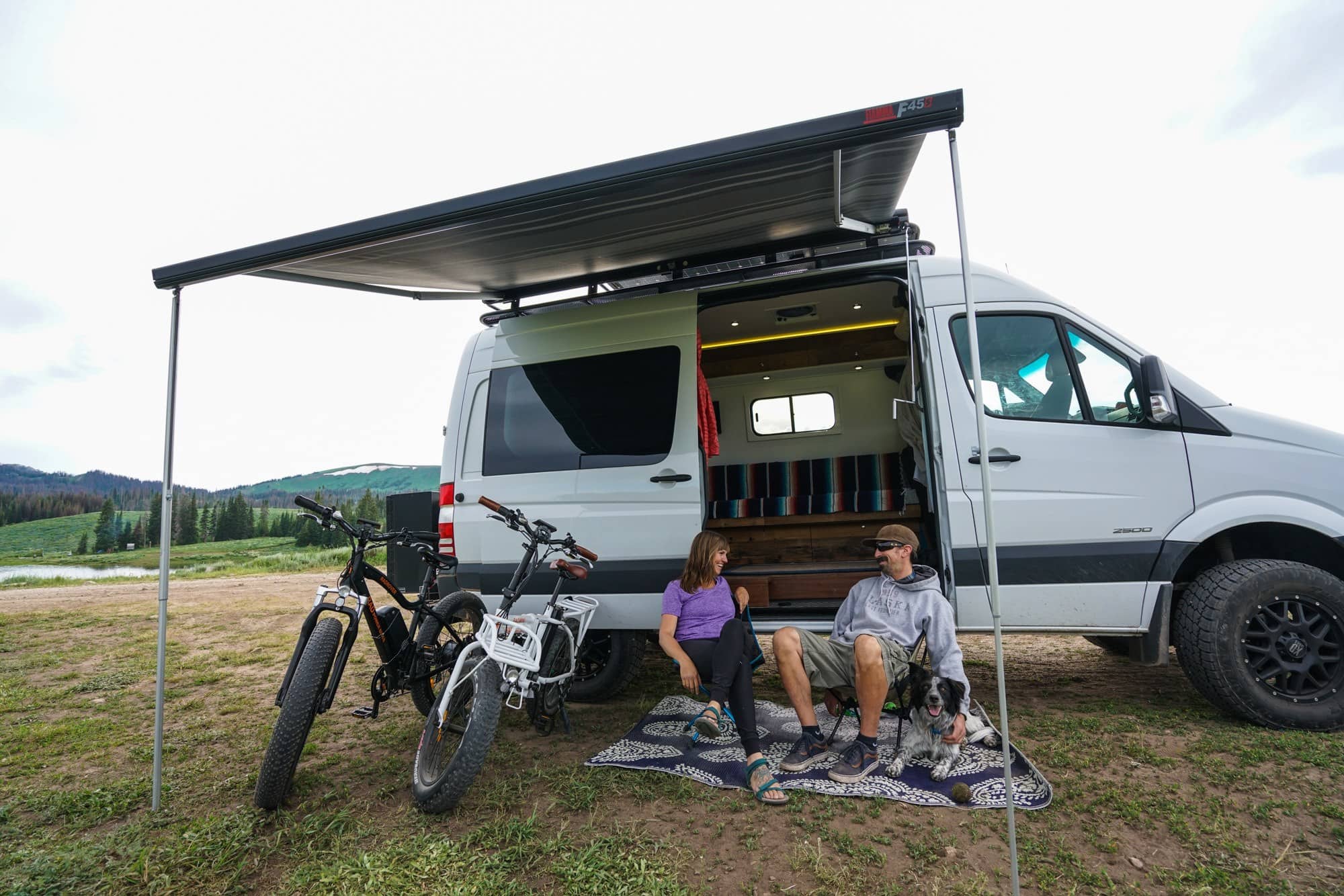 For those considering making the transition to full-time vanlife, it can be helpful to do some research and preparation beforehand. Here are some tips to help make the transition smoother:
Start Small: If you're new to vanlife, consider starting with short weekend trips or longer vacations before jumping into full-time travel. This will help you get a feel for the lifestyle and whether it's something you can see yourself doing long-term.
Plan Your Finances: Vanlife can be an affordable way to travel, but it's important to have a realistic budget in place. Consider your daily expenses, such as food and gas, as well as any equipment or van modifications you may need.
Consider Your Needs: Think about what you need to live comfortably on the road. Do you need a shower or toilet in your van? How much storage do you require? Make a list of your must-haves and prioritize them.
Stay Flexible: One of the joys of vanlife is the ability to be spontaneous and go with the flow. Try to embrace this mindset and stay open to new experiences and unexpected detours.
Stay Connected: While vanlife can be a great way to disconnect and enjoy the outdoors, it's also important to stay connected with loved ones and the world around you. Consider investing in a reliable mobile hotspot or finding locations with free Wi-Fi.
Final Thoughts
Full-time vanlife can be an incredible adventure, but it's not without its challenges. By considering the pros and cons and doing your research, you can make an informed decision about whether vanlife is right for you. And if you do decide to hit the road full-time, remember to stay flexible, stay connected, and enjoy the ride.