This article provides insights on how to customize your van to maximize comfort. From selecting the right flooring and insulation to choosing the right furniture and storage solutions, the article covers all the important aspects of creating a comfortable living space in your van.
Vanlife has become a popular trend among adventure-seekers and digital nomads who seek the freedom of the open road. Living in a van can be an excellent way to explore new places, enjoy nature, and live a minimalist lifestyle.
However, one of the most important aspects of vanlife is comfort. When you live in a small space, every inch counts, and every feature must be optimized to ensure maximum comfort. In this article, we will provide you with some tips on how to customize your van for maximum comfort, from flooring and insulation to furniture and storage solutions.
Choose the right flooring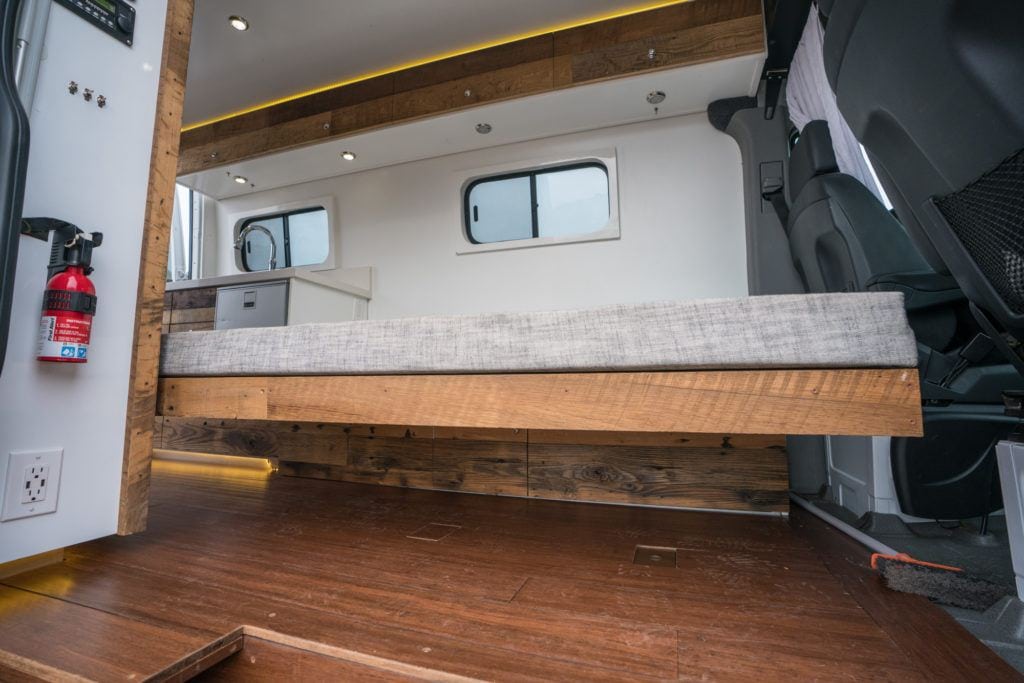 The first step in customizing your van for comfort is to choose the right flooring. You want something that is durable, easy to clean, and provides good traction. Some popular options include vinyl, cork, and bamboo flooring. A carpet can also be a good choice if you don't mind the extra maintenance.
Insulate your van
Insulation is crucial for regulating the temperature inside your van, as well as reducing noise and moisture. Some popular insulation materials include spray foam, rigid foam, and mineral wool. You'll want to insulate the floor, walls, and ceiling of your van for maximum comfort.
Install windows and ventilation
Good ventilation is essential for preventing condensation, reducing odors, and keeping your van cool on hot days. Consider installing windows that can be opened and closed, as well as a vent fan to circulate the air.
Consider a rooftop deck
If you're planning to spend a lot of time in your van, consider adding a rooftop deck for extra living space. You can install a ladder or stairs to access the deck, and use it for cooking, relaxing, or stargazing.
Choose comfortable seating
Your seating options will depend on the layout of your van, but it's important to choose comfortable seats that are ergonomically designed. Consider adding a swivel seat for the driver's seat, and a comfortable couch or bed for lounging and sleeping.
Add storage solutions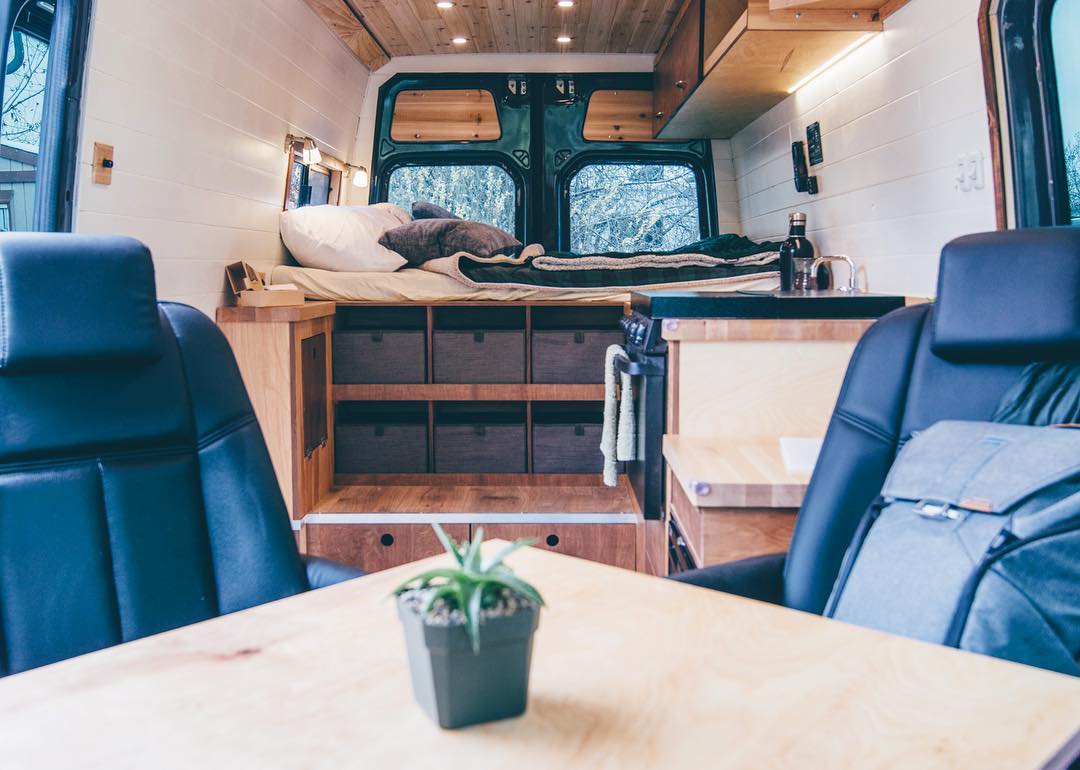 When you live in a small space, storage is essential. You'll want to make use of every inch of space in your van, from the floor to the ceiling. Consider adding cabinets, shelves, and drawers to keep your belongings organized and accessible.
Install a kitchenette
A kitchenette can make vanlife much more comfortable, as it allows you to cook your own meals and avoid eating out all the time. You can install a small sink, stove, and fridge, as well as cabinets for storage.
Create a comfortable sleeping area
Sleeping in a van can be challenging, but there are ways to make it more comfortable. Consider installing a comfortable mattress or futon, as well as blackout curtains to block out light and ensure privacy.
Use LED lighting
LED lighting is a great choice for vanlife, as it is energy-efficient and long-lasting. You can install strip lights or overhead lights to illuminate your van, and use dimmer switches to adjust the brightness.
Install a solar panel system
A solar panel system can provide you with a reliable source of power for your van, allowing you to charge your devices, run your kitchenette, and power your lights. You'll need to choose the right size and type of solar panels for your needs, as well as a battery bank to store the power.
Consider a composting toilet
A composting toilet can be a great solution for vanlife, as it allows you to avoid using public restrooms and helps you reduce your environmental impact. There are many different types of composting toilets available, from DIY options to pre-made models.
Incorporate personal touches
Finally, don't forget to incorporate personal touches that make your van feel like home. Whether it's adding some artwork or plants, or installing a sound system or projector for entertainment, these small touches can make a big difference in how comfortable you feel in your van.
Conclusion:
Customizing your van for maximum comfort is a crucial aspect of vanlife, as it allows you to enjoy your travels without sacrificing your well-being. From choosing the right flooring and insulation to adding comfortable seating and storage solutions, there are many different ways to make your van feel like a home away from home.
With a little creativity and some careful planning, you can create a comfortable living space that meets all of your needs, whether you're a weekend warrior or a full-time van lifer. So get started on your van customization project today, and enjoy all the freedom and adventure that vanlife has to offer!