Campervan living is a way of life that offers freedom, flexibility, and adventure. It's the perfect way to travel and explore the world on your own terms. For those who are into campervan living, there's no better way to make it your own than through customization.
Personalizing your campervan is not only rewarding, but it also makes your van feel like a true home on wheels. In this article, we will discuss some DIY and customization ideas that will help transform your campervan into a cozy and comfortable space.
Bed and Seating Arrangements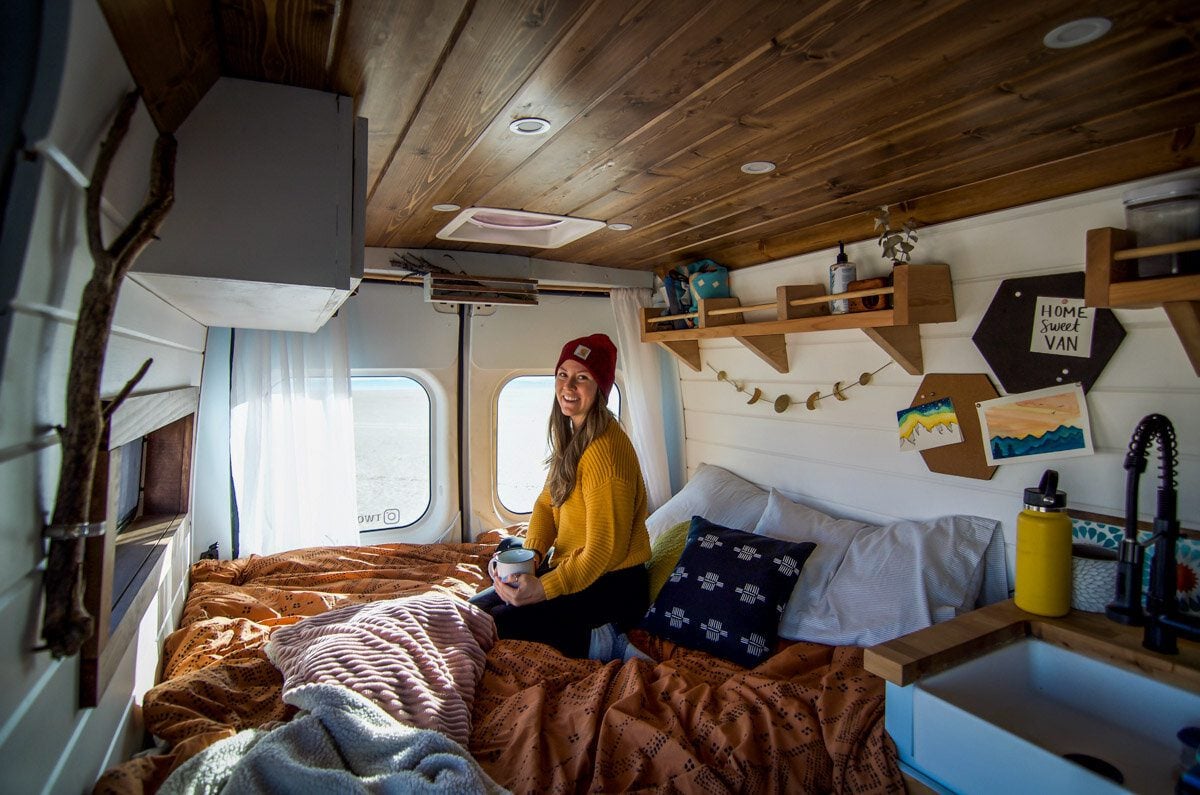 One of the most important parts of a campervan is the bed and seating area. If you're planning to spend a lot of time in your van, you'll want to make sure that your bed and seating arrangements are both comfortable and functional. There are several ways to customize these areas to fit your needs, such as installing a foldable bed to maximize space, adding a bench with storage underneath, or even building a custom sofa.
Lighting
Good lighting is essential in any living space, especially in a campervan where natural light can be limited. Installing LED lights is a great way to brighten up your space while conserving energy. Consider adding lights above the bed, kitchen area, and seating area. You can also add accent lighting to create a cozy and inviting atmosphere.
Flooring
The right flooring can help you create a cozy and stylish atmosphere in your van. There are many options for flooring, from hardwood to vinyl and carpet tiles. Consider the durability and ease of cleaning when choosing your flooring. You can also add a rug or two to create a comfortable and cozy feeling.
Storage solutions
Storage is a critical component of vanlife, and there are plenty of DIY storage solutions that can help you maximize your space. You can create custom shelving units, install hooks and hangers, and use stackable containers to keep things organized. For example, creating under-bed storage by building a platform with drawers or compartments can help you make the most of this valuable space.
Electrical and Plumbing
Installing electrical and plumbing systems in your campervan can be a daunting task, but it's essential if you want to have all the comforts of home on the road. Consider installing a solar panel system to power your electrical needs and a water tank with a pump for your plumbing needs. You can also add a hot water heater for showers and dishwashing.
Outdoor Living
Just because you're living in a van doesn't mean you can't enjoy the great outdoors. Consider adding an awning or pop-up tent to create an outdoor living space. You can also add a foldable table and chairs for outdoor dining or a portable grill for cooking.
Decor
Finally, adding some personal touches to your campervan can make all the difference. Consider adding some artwork, photos, or even a plant to make your space feel like home. You can also add some custom curtains, pillows, and blankets to add some color and texture to your space.
Design ideas
Adding personal touches to your van can help make it feel like home. Consider adding artwork, plants, or even curtains to add some character to your space. You can also use wallpaper or paint to create a unique design on your walls, or use decorative contact paper to update your cabinets or countertops.
Heating and cooling
When you're on the road, you'll need to stay comfortable in all weather conditions. Depending on your climate, you may need to install a heating or cooling system. There are plenty of DIY options for both, from installing a portable air conditioner to building a wood-burning stove.
Add Some Greenery
One of the most popular DIY projects in vanlife is adding plants to the space. Not only do they add a touch of nature to the space, but they also help purify the air. From small succulents to hanging ferns, there are plenty of plant options that can thrive in a van environment. You can even make your own macramé plant hangers to add an extra touch of personalization.
Install a Solar Panel System
Many vanlifers rely on solar power to keep their electronics charged and their lights on. Installing a solar panel system can seem intimidating, but with the right research and materials, it can be a great DIY project. You'll need a solar panel, charge controller, deep-cycle battery, and inverter to create a basic system. There are plenty of resources available online that can guide you through the process.
Create a Murphy Bed
If you're short on space but want to incorporate a comfortable sleeping area in your van, a Murphy bed is a great option. This bed can fold up against the wall during the day to create more living space, then fold down at night for a cozy place to sleep. Building a Murphy bed can be a challenging project, but the end result is worth the effort.
Make a Functional Kitchen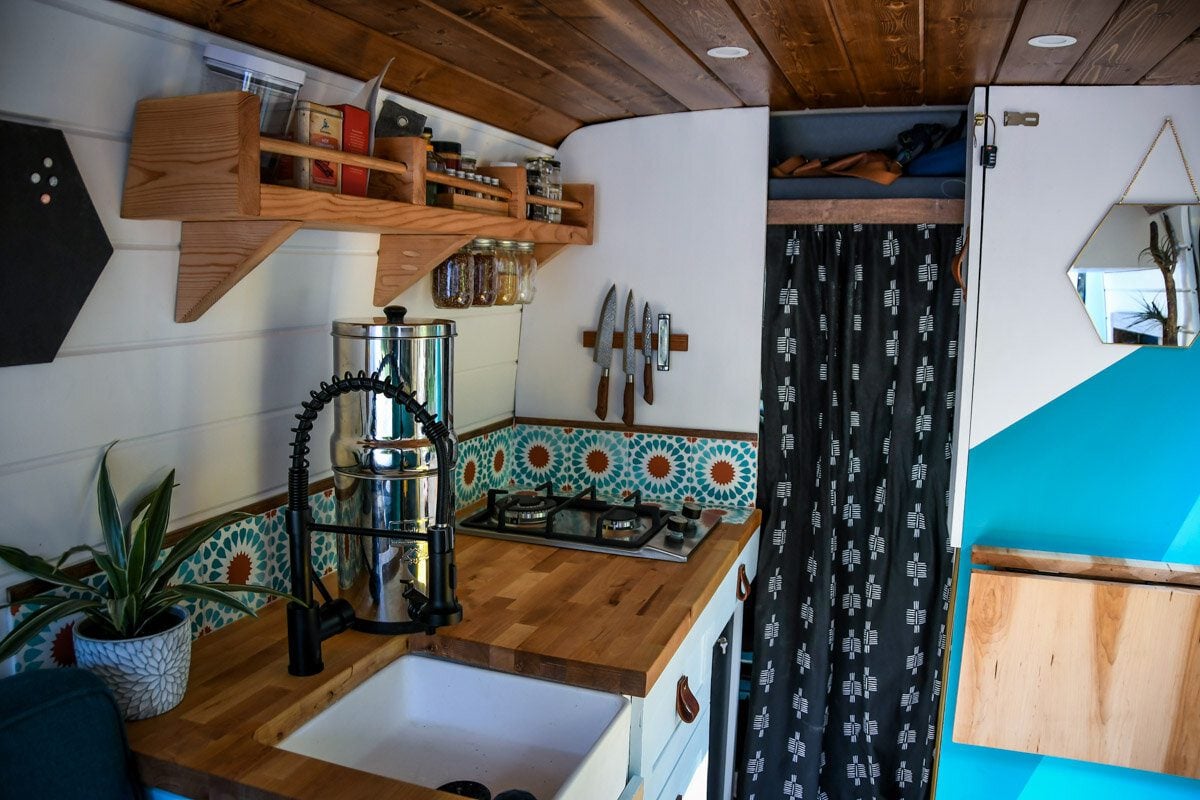 For many vanlifers, cooking, and meal prep are important parts of daily life. While a small kitchen area may seem limited, there are plenty of DIY projects that can help you maximize the space. You can build a slide-out pantry, add extra counter space with a foldable table, or even create a custom spice rack. With a little creativity, you can make your van's kitchen both stylish and functional.
Conclusion
Customizing your campervan is a fun and rewarding process that allows you to truly make your space your own. With a little creativity and some DIY skills, you can transform your campervan into a cozy and comfortable home on wheels. Consider these customization ideas and get started on your own van transformation today!