If you are planning on living the van life, it is important to consider insurance. Vanlife insurance can protect you and your van against a variety of risks, from accidents to theft. This article will explore the ins and outs of vanlife insurance, including the different types of coverage available, factors that affect your premiums, and tips for finding the right policy for your needs.
Vanlife is a popular lifestyle choice for many people who want to live life on the road. However, as with any lifestyle choice, it comes with its own unique set of challenges, including finding the right insurance. Unlike traditional homeowners or renters insurance, vanlife insurance can be a bit more complicated. This is because living in a van means you are essentially living in a home on wheels.
In this article, we will explore the various types of vanlife insurance policies available, including liability, collision, and comprehensive coverage. We will also look at the factors that affect your premiums, such as the age and condition of your van, your driving record, and the amount of coverage you choose. Lastly, we will provide tips for finding the right policy for your needs and budget.
Types of Coverage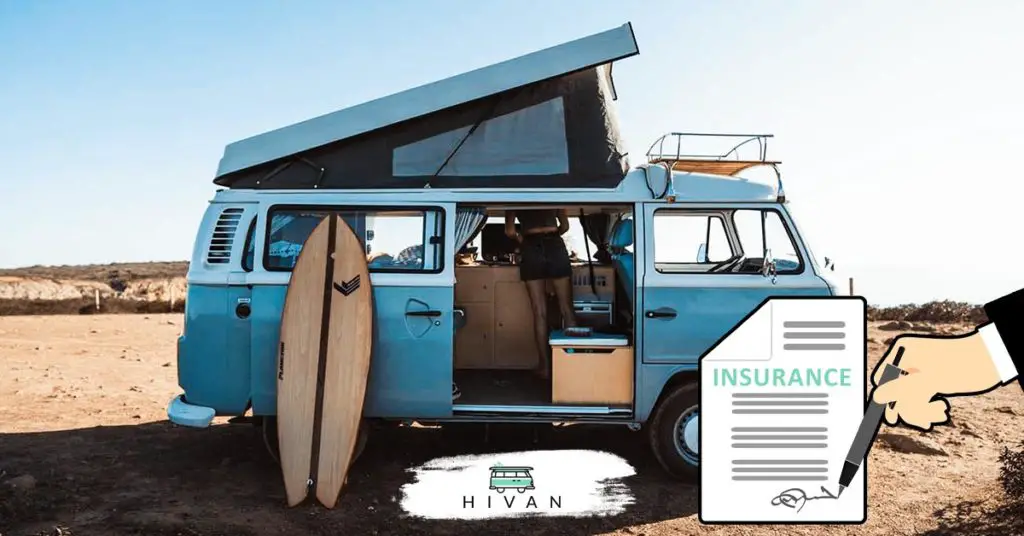 Liability Coverage
Liability coverage is the most basic type of insurance that you need as a vanlife enthusiast. This type of coverage protects you against claims made by third parties for bodily injury or property damage resulting from an accident that you are deemed responsible for. Liability insurance is a legal requirement in most states, so it is essential that you have it before hitting the road.
Collision Coverage
Collision coverage will pay for any repairs or replacement costs for your van if it is damaged in a collision with another vehicle or object. It is not a legal requirement, but it can be a good idea if you have a newer or more expensive van.
Comprehensive Coverage
Comprehensive coverage is designed to protect you against non-collision-related damage or loss, such as theft, vandalism, or damage caused by natural disasters. This type of coverage can be especially important for vanlife enthusiasts who may be living in their vans full-time and have a significant investment in their van.
Factors that Affect Your Premiums
Age and Condition of Your Van
The age and condition of your van are important factors that will affect your insurance premiums. Newer vans will generally be more expensive to insure, as they have a higher replacement value. Conversely, older vans may be cheaper to insure, but they may not be as reliable or safe as newer models.
Your Driving Record
Your driving record will also play a role in determining your insurance premiums. If you have a clean driving record with no accidents or violations, you may be eligible for lower rates. On the other hand, if you have a history of accidents or traffic violations, you may be considered a high-risk driver and be charged higher premiums.
Amount of Coverage
The amount of coverage you choose will also affect your premiums. If you opt for higher coverage limits, you will pay more in premiums. However, choosing lower coverage limits can leave you vulnerable to financial losses in the event of an accident or other incident.
Tips for Finding the Right Policy
Shop Around
One of the most important things you can do when looking for vanlife insurance is to shop around. Don't just settle for the first policy you come across. Get quotes from multiple insurance providers and compare their coverage and rates.
Look for Discounts
Many insurance providers offer discounts for things like safe driving, multiple policies, and good credit. Be sure to ask about any available discounts when you are shopping for insurance.
Consider a Specialty Insurance Provider
There are several insurance providers that specialize in vanlife insurance. These providers may offer more tailored coverage options and rates that are more affordable than traditional insurance providers.
Read the Fine Print
It is crucial to read the fine print when selecting a vanlife insurance policy. Make sure you understand what is covered and what is not, as well as any deductibles or limits on coverage. If you have any questions or concerns, don't hesitate to ask your insurance provider for clarification.
Consider the Reputation of the Insurance Provider
When selecting an insurance provider, it is important to consider their reputation. Look for providers that have good ratings and reviews from other customers. You can also check with the Better Business Bureau to see if there have been any complaints against the provider.
Consider Bundling Your Policies
If you already have other insurance policies, such as homeowners or renters insurance, consider bundling them with your vanlife insurance. Many insurance providers offer discounts for bundling policies, which can help you save money.
Be Prepared for Emergencies
No matter how good your insurance policy is, accidents can still happen. It is important to be prepared for emergencies by having a first-aid kit, a fire extinguisher, and other emergency supplies on hand. You may also want to consider joining a roadside assistance program to help you in the event of a breakdown or other roadside emergency.
Final Thoughts
Vanlife insurance is an essential aspect of living the van life. It can protect you and your van against a variety of risks, from accidents to theft. When shopping for vanlife insurance, be sure to shop around, look for discounts, and consider the reputation of the insurance provider. Always read the fine print and be prepared for emergencies. With the right insurance policy in place, you can enjoy the freedom and adventure of vanlife with peace of mind.