Vanlife can be an amazing way to live a nomadic lifestyle, but it's not without its challenges. In this article, we explore the four most common frustrations that come with van dwelling, from limited space to weather conditions.
Vanlife is a lifestyle choice that involves living in a van and traveling from place to place. It is a way of escaping the traditional trappings of modern society and living life on one's own terms. People who embrace the Vanlife lifestyle often choose to downsize their possessions, live a minimalist lifestyle, and embrace a more sustainable and environmentally-friendly approach to life.
The concept of Vanlife has gained popularity in recent years, especially among young people who are looking for a change of pace and a new way of life. For many, it is an opportunity to see the world, lives simply, and connect with nature. It allows individuals to be more self-sufficient, escape the constraints of a 9 to 5 job, and live life according to their own schedule.
Living in a van also offers a unique level of freedom and flexibility, allowing individuals to travel and explore new places without being tied down to a specific location. It is a great way to disconnect from the hustle and bustle of modern life and connect with nature. It is also an ideal way to live a more sustainable lifestyle, as it eliminates the need for a traditional home, reducing the carbon footprint and reducing energy consumption.
Living in a van is an exciting and adventurous way of life, but it can also come with its own set of difficulties and frustrations. While vanlife offers the freedom to travel and explore new places, it also requires a certain level of adaptability and resilience.
Limited Space:
One of the most significant challenges of vanlife is limited space. Living in a small van can be cramped and uncomfortable, especially if you are used to living in a larger home. Despite the use of storage solutions and multi-functional furniture, van dwellers still face space constraints. This can make it challenging to live comfortably in a van, especially if you are traveling with a partner or family.
Additionally, to overcome the limited space challenge, it's important to plan your storage solutions carefully and to choose multi-functional furniture that can be easily stored when not in use. Investing in high-quality storage systems can help maximize the space you have, making it feel more comfortable and spacious.
Poor Weather Conditions:
Another challenge of vanlife is the weather. Living in a van means being exposed to the elements, and whether it's hot, cold, or rainy, weather can have a significant impact on your living situation. To mitigate the impact of weather, it's essential to have proper insulation and weather protection, such as a roof-mounted air conditioning unit and good-quality windows.
For the weather conditions challenge, it's essential to prepare for various weather scenarios, such as installing an awning or shading system or investing in a high-quality heating or cooling system. Researching the climate and weather patterns of the areas you plan to visit can also help you prepare better.
Lack of Privacy:
Living in a van can also make it difficult to maintain privacy. With little to no separation from the outside world, van dwellers are exposed to noise and light, making it challenging to relax and unwind. Additionally, many van dwellers park in crowded and busy areas, making it challenging to maintain privacy and security.
Regarding the lack of privacy challenge, it's essential to find a quiet and safe place to park your van, such as a dedicated camping ground or a rest area. Curtains or blinds can also help create a sense of privacy and block out light and noise.
Maintenance and Repairs:
Finally, one of the most significant challenges of vanlife is the maintenance and repairs required. Living in a van means being responsible for maintaining and repairing your vehicle. This can be time-consuming and costly, especially if you have limited mechanical knowledge or experience. Regular maintenance and repairs are crucial to keep your van running smoothly and avoid costly breakdowns.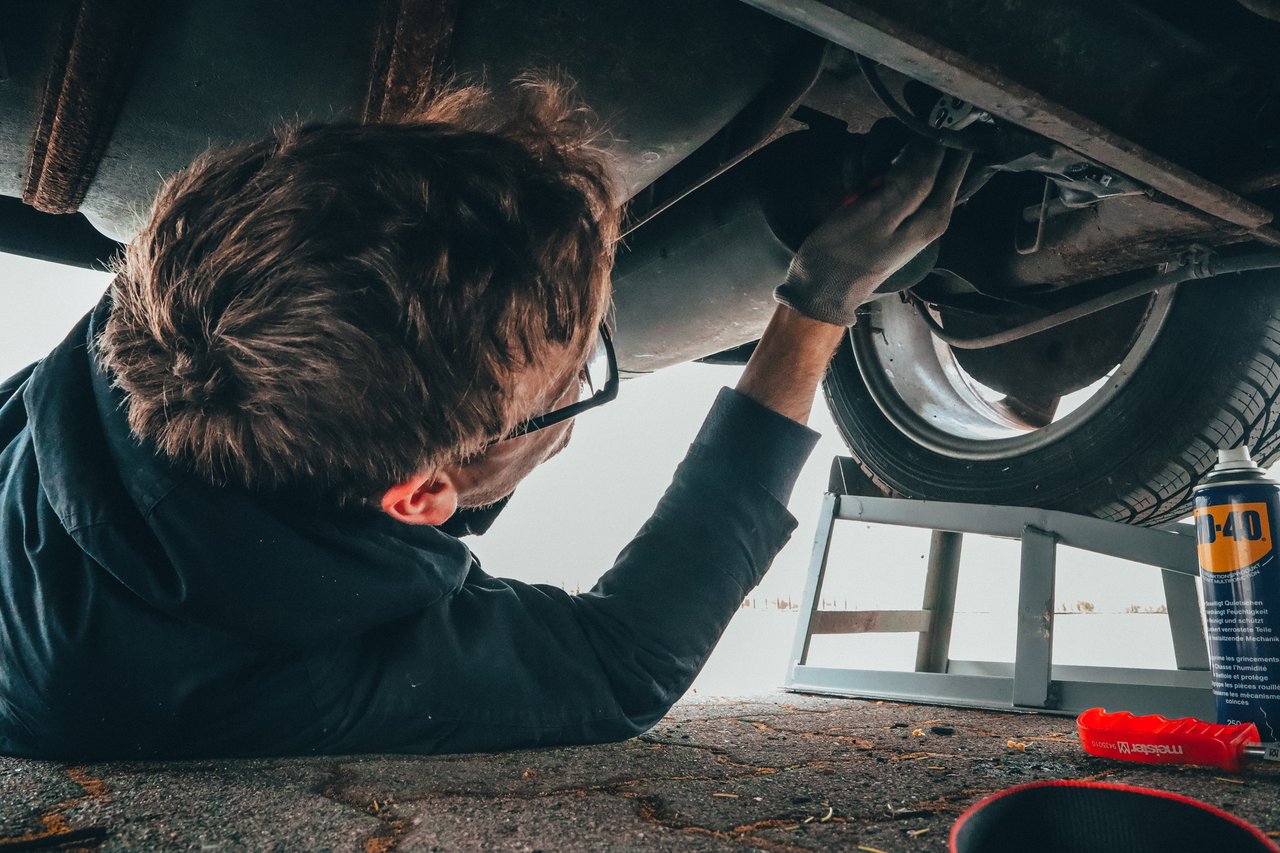 Finally, for the maintenance and repairs challenge, it's essential to have a basic understanding of vehicle mechanics and to be prepared for common issues, such as flat tires, engine problems, or electrical issues. Investing in a good quality set of tools, and learning how to use them, can also help you tackle minor repairs and maintenance tasks. Additionally, having a backup plan and access to professional mechanical services can provide peace of mind and help you tackle more significant issues.
Overall, while living in a van can be challenging, with the right preparation, mindset, and willingness to adapt, it can also be an incredibly fulfilling and rewarding experience.
Conclusion:
Despite these challenges, vanlife can also be incredibly rewarding. From the freedom to travel and explore new destinations, to the sense of community and connection with others, vanlife has much to offer. By understanding the common frustrations and being prepared for them, you can make the most of your vanlife experience and overcome these challenges with ease. With the right preparation and mindset, vanlife can be an amazing way to live a fulfilling and adventurous life.