This article is aimed at helping aspiring vanlifers build their own DIY campervan on a budget. It will provide tips, tricks, and resources for converting a van into a livable space, without breaking the bank.
The freedom and flexibility of vanlife have made it a popular choice for adventure-seekers and budget-conscious travelers alike. However, the cost of a pre-converted campervan or RV can be prohibitively expensive for many people.
That's where a DIY campervan comes in. With a little bit of creativity and some elbow grease, you can convert a van into a livable space that meets your needs and fits your budget. In this article, we'll provide you with the tips and resources you need to build a DIY campervan on a budget.
Choose the Right Van
The first step in building a DIY campervan is choosing the right van for your needs and budget. Look for a van that's in good condition, has low mileage, and has enough space to accommodate your living needs. Popular van models for conversions include the Ford Transit, Mercedes Sprinter, and Dodge Ram Promaster.
Plan Your Layout
Before you start building, it's important to plan out your layout. This will ensure that you're maximizing the available space and creating a functional living area. Consider the features you want in your campervan, such as a bed, kitchen, bathroom, and storage, and design your layout accordingly.
Set a Budget
Setting a budget is crucial when building a DIY campervan. Consider the cost of the van, as well as materials, tools, and labor. Determine how much you can realistically spend, and stick to your budget as you plan and build your campervan.
Use Secondhand Materials
One of the easiest ways to save money on a DIY campervan is by using secondhand materials. Check out local classifieds, Facebook Marketplace, and thrift stores for items like cabinets, appliances, and furniture. You can also salvage materials from old RVs or campervans.
Shop at Discount Stores
Discount stores like Home Depot, Lowes, and Ikea can be great resources for building a DIY campervan on a budget. Look for sales and clearance items, and don't be afraid to negotiate for a better price.
Learn Basic DIY Skills
Learning basic DIY skills can save you money on labor costs and give you more control over the design and functionality of your campervan. Take classes or watch online tutorials to learn skills like carpentry, electrical wiring, and plumbing.
Prioritize Essentials
When building a DIY campervan on a budget, it's important to prioritize the essentials. Focus on creating a comfortable living space with a bed, kitchen, and storage, and add extras like a bathroom or solar power system later on.
Optimize Storage Space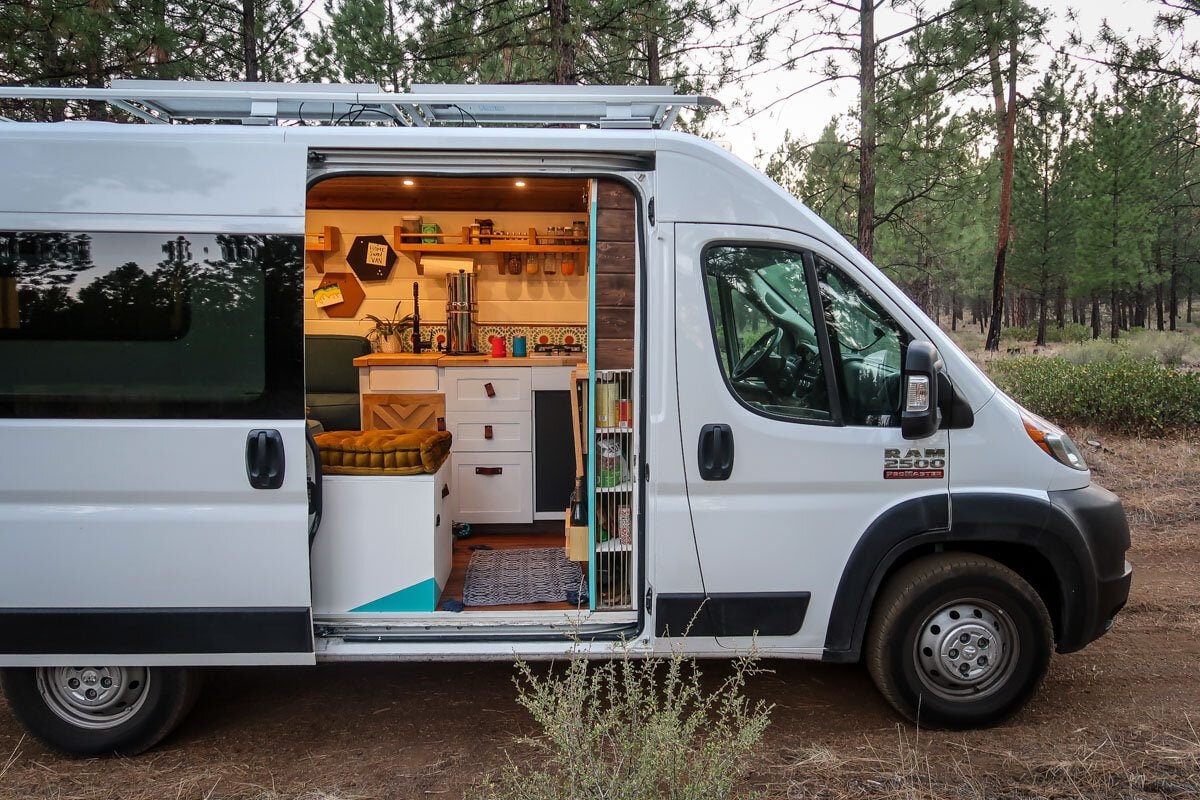 In a small space like a campervan, storage is key. Optimize your storage space by using vertical shelving, under-bed storage, and multi-functional furniture.
DIY Your Appliances
Rather than purchasing expensive appliances, consider DIYing your own. For example, you can create a simple campervan sink using a plastic bin and a faucet, or build a portable camp stove using a metal canister and a propane burner.
Choose Sustainable Materials
Building a DIY campervan doesn't have to be wasteful. Choose sustainable materials like bamboo, recycled wood, and non-toxic paints and adhesives to create an eco-friendly living space.
Get Creative with Lighting
Lighting can make a big difference in the look and feel of your campervan. Get creative with lighting by using string lights, battery-operated candles, and LED strips.
DIY Your Upholstery
Rather than hiring a professional to upholster your campervan cushions, consider doing it yourself. You can save money and customize your cushions to fit your style and comfort preferences.
Invest in Quality Insulation
Proper insulation is crucial for a comfortable and energy-efficient campervan. Invest in quality insulation to keep your van warm in the winter and cool in the summer.
Join the Vanlife Community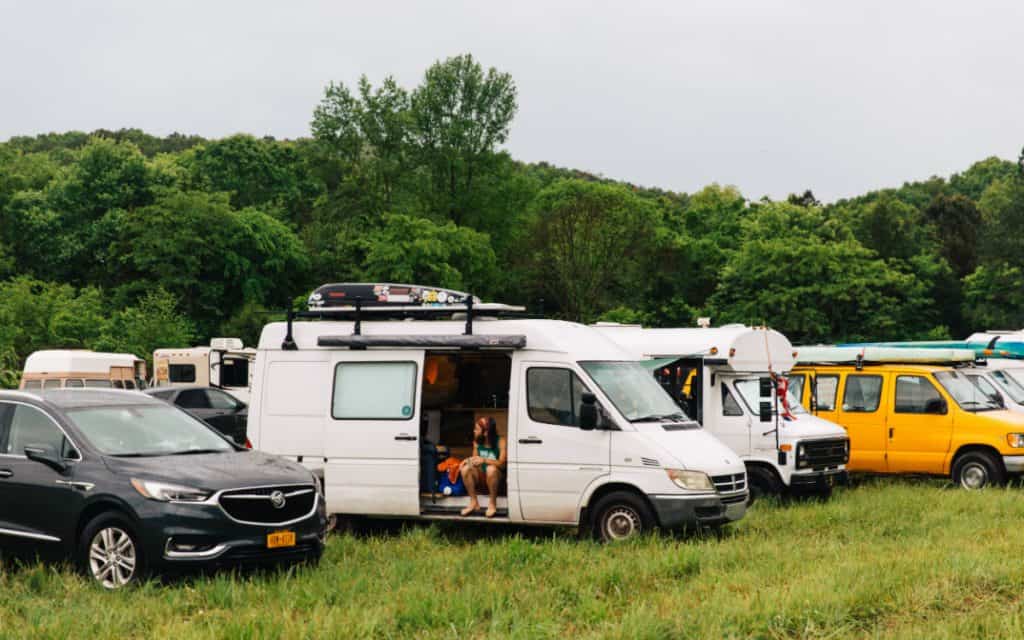 Finally, one of the best resources for building a DIY campervan on a budget is the vanlife community. Join online forums and social media groups to connect with other vanlifers, share resources and advice, and get inspired by their builds.
Conclusion
Building a DIY campervan on a budget requires some creativity and resourcefulness, but it can be a rewarding and cost-effective way to experience the freedom and flexibility of vanlife. By following these tips and resources, you can create a functional and comfortable living space that meets your needs and fits your budget. Happy building!