While maintaining a balanced diet while travelling may seem challenging, preparation and carrying a supply of wholesome snacks may keep your body nourished and your hunger at bay.
Fresh vegetables, plain yoghurt, and hard-boiled eggs are all excellent choices if you bring a cooler. Fresh fruits, nuts, seeds, nut butter, drinkable soups, and protein bars are some other items that don't necessarily need to be kept cold and are convenient to keep and consume while travelling.
When looking for a convenient, wholesome alternative for your next vacation, keep these snacks in mind.
Dry fruits and nuts.
During your road trip, nuts like walnuts, almonds, cashews, macadamias,
pumpkin seeds, and sunflower seeds might provide you the energy boost you
need.
Nuts and seeds are both rich sources of fibre, good fats, and protein. In fact, increasing your consumption of these foods may lower your blood sugar levels and reduce your chance of developing heart disease.
In addition to being delicious on their own, nuts and seeds go well with a variety of different road trip snacks, such as dried or fresh fruit.
Vegetable chips
To satiate their desires, many travellers choose for highly processed snacks
like potato chips or salted lays. However, these chips frequently contain
unhealthy ingredients and are heavy in calories and sodium.
Try nutritious chips prepared from dried fruits and vegetables if you yearn for a
salty, crunchy snack. As an alternative to their heavily processed cousins,
baked apple chips or banana chips for a healthier and wonderful choice.
Pick items without added sugar or preservatives, or make your own
homemade fruit and vegetable chips that are portable and crunchy.
Energy balls
Energy bites, sometimes referred to as energy balls, are small snacks made from nutritious ingredients such as nuts, seeds, and dried fruit.
Despite being little, they have some amount of calories but are definitely nutritional powerhouses and extremely healthy to feed to kids too. In India we refer to these balls as 'ladoos'!
They are easy and simple to prepare at home and transport while travelling in a cooler.
Protein bars
Instead of keeping chocolates and preservative sweet items, protein and granola bars are a wonderful option for road trips, one of the reasons also being that they are portable and don't usually need to be refrigerated.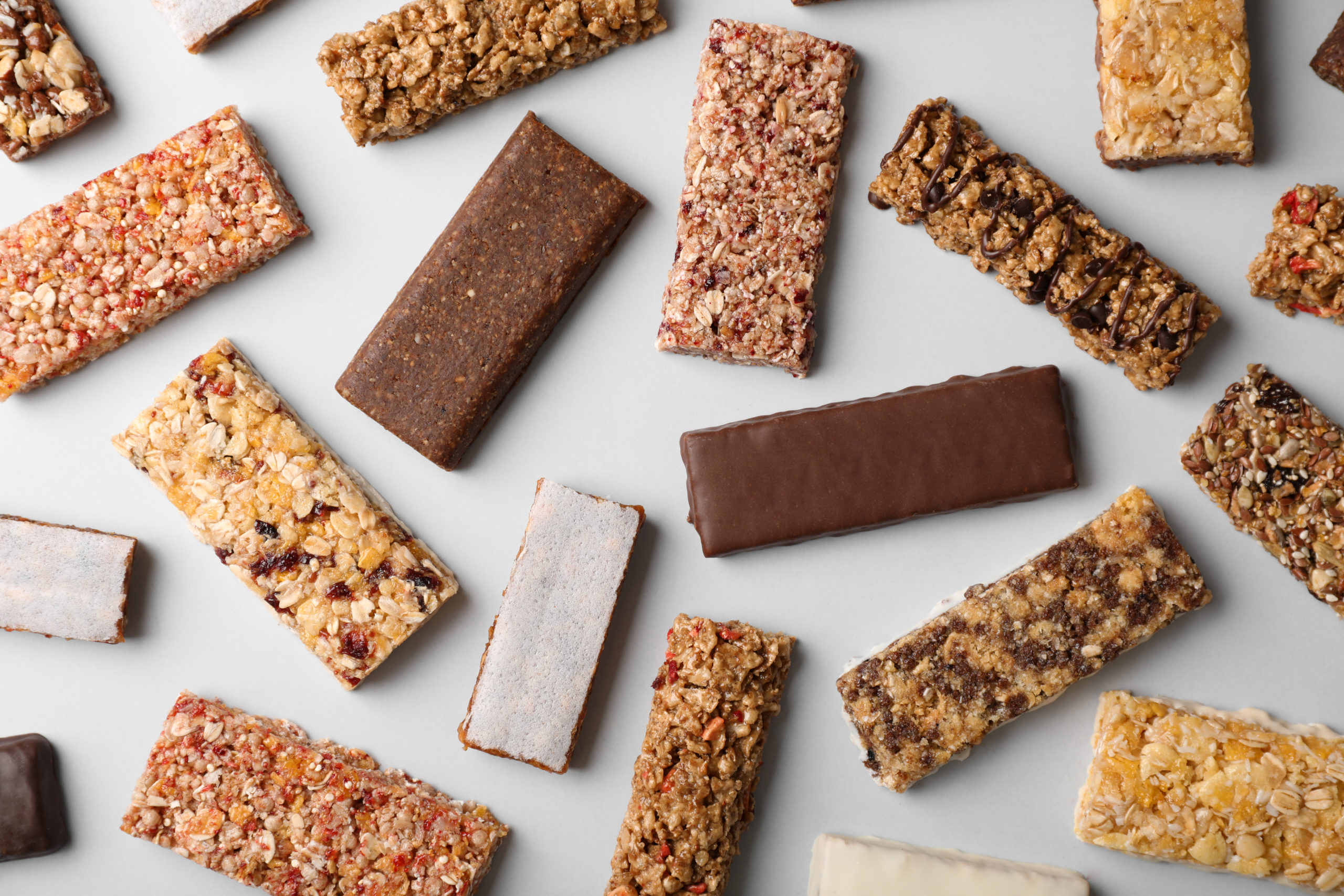 It's crucial to choose bars produced from complete, healthy components like almonds, oats, chia seeds, egg whites, and dried fruit since many bars are packed with extra sugar and other dangerous additives.
Popcorn
While you are watching something on screens, picnicking or travelling on a road popcorn has been a universally favourite snack for everybody,
Popcorn is a fantastic source of complex carbohydrates and fibre, which will keep your body regular and provide you energy while driving.
Make sure you avoid purchasing the chemical-filled microwave popcorn. Instead, choose one with only maize, salt, and oil as the components from the natural foods store.
Even better, cook some at home with just salt and butter or olive oil. In this manner, you are certain of what you are receiving.
Dark chocolate
There are some advantages to consuming a small amount of dark chocolate, even while we don't advise devouring an entire bar at once (and you certainly wouldn't want to with the truly dark stuff).
Don't give in to the constant supply of sweets, baked goods, and sugary beverages offered at rest stops and gas stations when you're on a lengthy road trip.
Alternatively, fill your car with wholesome foods like dark chocolate.
Strong antioxidants which have anti-inflammatory and heart-protective qualities, are abundant in this treat. Additionally, dark chocolate consumption may protect against diseases like diabetes and stroke and it has also
been well known that dark chocolate improves brain function while reducing the risk of heart disease.
Conclusion:
Your own prepared meals and snacks for a road trip are healthier and an appropriate choice.
You may save a tonne of money by packing your own meals for the journey.
Making meal selections for road trips in advance ensures that everyone will have access to food.
Bringing your own food on the road prevents you from having to rely on what is offered when you stop and decreases the number of stops.
It is simple to stop at a rest area with a picnic table and have a meal while on the road, or you can do it in your hotel room, motorhome, or even in the car.
In fact, you'll be able to enjoy your trip more if you snack healthily. Your body will give you the energy and happiness you need to fully enjoy your trip if you give it the nourishment it desires and needs.