This article provides valuable tips and strategies for vanlifers to budget and manage their finances while on the road. From finding affordable accommodations to cutting down on food costs and saving money on van maintenance, the article offers practical insights for vanlifers looking to make the most of their travel adventures without breaking the bank.
Vanlife is a lifestyle that is becoming increasingly popular as people seek the freedom to explore and travel the world on their terms. However, like any form of travel, vanlife can be costly, and without proper planning, it's easy to burn through your savings faster than you'd expect.
Fortunately, there are many ways to cut down on costs and stretch your budget to make your vanlife dreams a reality. In this article, we'll explore some essential budgeting and financial tips for long-term van travel.
Set a realistic budget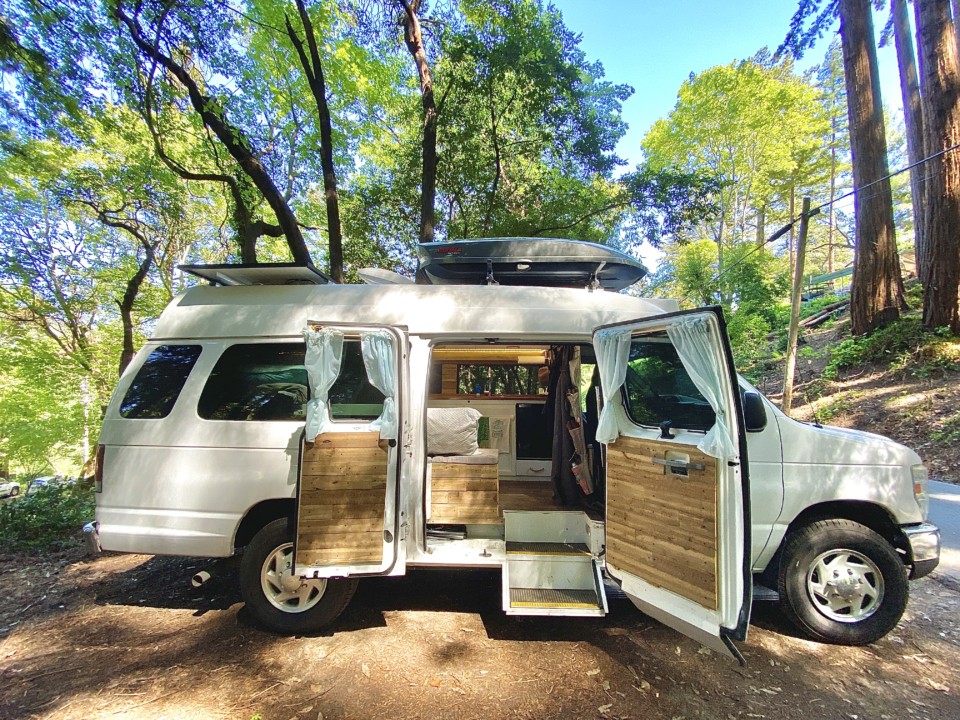 The first step to managing your finances on the road is to set a realistic budget. Before you hit the road, take some time to research the costs associated with vanlife. This includes the cost of buying or renting a van, gas, food, accommodation, and any other expenses you might incur. Once you have a good idea of your monthly expenses, you can create a budget that reflects your income and spending.
Track your expenses
To ensure you're sticking to your budget, it's essential to track your expenses. Use a spreadsheet or a budgeting app to keep track of how much you're spending on gas, food, accommodation, and other expenses. This will help you identify areas where you can cut down on costs and make adjustments to your budget accordingly.
Find affordable accommodation
One of the most significant expenses of vanlife is accommodation. While some vanlifers prefer to camp in the wilderness, others prefer to stay in campgrounds or RV parks. To save money on accommodation, consider free camping, boondocking, or parking on public land. Additionally, some cities offer designated parking spaces for vanlifers, which can be a cheaper alternative to paid campgrounds.
Cut down on gas expenses
Gas is a significant expense for vanlifers, but there are many ways to reduce your fuel costs. One way is to drive at a slower speed, which can significantly improve fuel efficiency. Additionally, using a GPS can help you find the most direct routes and avoid traffic, which can save you time and money.
Cook your meals
Eating out can be expensive, especially if you're doing it every day. Instead, consider cooking your meals in your van. Investing in a portable stove or a camping grill can help you prepare meals on the go. Additionally, you can stock up on non-perishable items like rice, beans, and canned goods, which can last for a long time and are easy to prepare.
Save money on van maintenance
Van maintenance can be costly, but there are many ways to save money on repairs and upkeep. Regular maintenance, such as oil changes and tire rotations, can help prevent costly repairs down the road. Additionally, investing in high-quality parts and equipment can help reduce the need for frequent repairs.
Find ways to earn money on the road
If you're traveling long-term, finding ways to earn money on the road can help you stretch your budget. Consider working remotely, freelancing, or finding temporary work in the places you visit. Additionally, selling handmade crafts or goods online can be a great way to supplement your income.
Work while on the road
If you plan to work while on the road, there are several things you can do to help ensure that your budget stays on track. First, make sure you have a reliable way to stay connected to the internet, as many remote jobs require a strong online connection.
Additionally, consider working part-time or finding freelance work that can be done on your schedule. This will give you more time to explore and enjoy your travels while still making some income.
Prioritize experiences over things
One of the biggest advantages of vanlife is the opportunity to travel and explore new places. While it can be tempting to spend money on new gear or gadgets, prioritize experiences over things. Allocate your budget toward experiences such as hiking, kayaking, or visiting national parks, as these will create memories that will last a lifetime.
Cook your meals
Eating out can quickly become one of the biggest expenses on the road. To save money, consider cooking your meals in your van. Invest in a small stove, refrigerator, and basic kitchen supplies, and plan out your meals ahead of time to minimize food waste. You can also take advantage of farmers' markets or local grocery stores to buy fresh, affordable ingredients.
Find free camping spots
Camping fees can also add up quickly, so consider finding free or low-cost camping options. Many national forests, Bureau of Land Management areas, and other public lands offer free or low-cost camping, and some private businesses also allow free overnight parking. Apps such as iOverlander and FreeRoam can help you find these spots.
Be mindful of fuel costs
Driving a van can be expensive, so it's important to be mindful of fuel costs. Take steps to increase your van's fuel efficiency, such as keeping your tires properly inflated and avoiding excessive idling. Additionally, plan out your route to minimize driving time and consider slower, more scenic routes to save money and enjoy the journey.
Embrace minimalism
Finally, embrace minimalism and simplify your life as much as possible. The less you own, the less you have to worry about, and the more money you can save. Focus on the essentials and eliminate anything that isn't necessary for your travels. This will not only help you stay within your budget but also make vanlife a more enjoyable and fulfilling experience.
Conclusion
Vanlife can be an incredible adventure, but it's important to have a solid budget in place to make it sustainable in the long run. By following these tips, you can stay within your budget while still enjoying all that vanlife has to offer. With a little planning and creativity, you can make your vanlife dreams a reality without breaking the bank.